Members Corner
Search for members by business name or business type. 
For non-limited data of our members section please login or become our member now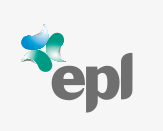 Name: Elastomer Products (Thailand) Ltd.
Phone: +66 38-650-868
Fax no: +66 38-650-874
Website: www.eplgroup.com
Email:
Address:

7/277 Moo 6 Amata City I.E
T. Mabyangporn, A. Pluakdaeng
Rayong 21140
Thailand
Company Profile
About EPL

Capacity and capability at your service

With world-leading technology, EPL (Elastomer Products Ltd) is the top polymer and rubber extrusion company in Australasia.

The company has four state-of-the-art production facilities in Christchurch, New Zealand and Amata City, Thailand.

We operate four semi-independent units:

EPL Extrusions
EPL Silicone
EPL Thailand
Custom-designed EPL products are widely used in construction, appliances, electronics, marine, medical and many other applications in New Zealand and abroad. Customers in Asia can mostly be supplied from our facility in Thailand, while shipping from New Zealand is far more efficient than many people suppose.

The company first achieved ISO 9001 registration in 1993, with all senior managers certified quality auditors. EPL has also earned a number of industry awards, including:

Trade New Zealand Export Award (1997)
Plastics NZ Innovation Award (2000)
NZ Computer Excellence Award (2000)
Ranked Second in the NBR Search for Exciting Companies in the Plastics Manufacturing Sector (2007)
Enviromark Gold Certification 2009
Champions Canterbury Export Award (2011)
So you know you can rely on EPL to design and deliver products that allow your designs to function at their best.
Representatives
Neil Farrell
Business Type
Engineering and Manufacturing
Business Category
Engineering and Manufacturing