Members Corner
Search for members by business name or business type. 
For non-limited data of our members section please login or become our member now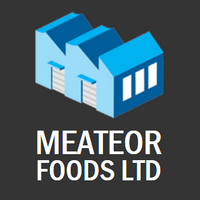 Name: Meateor Foods Ltd
Phone: +64 6 974 5756
Website: meateor.co.nz/
Email:
Address:

50 Johnston Way
PO Box 5
Whakatu 4172
Hawkes Bay
New Zealand
Ph: +64-6-974-5735
Company Profile
Meateor provides Frozen Pet-food Ingredients (Meats and Offals) and Human Consumption Foods (Meat, Fish Vegetables…) to major Thai food manufacturing companies.
Meateor has been exporting to Thailand since 2010.

New Zealand processing operations/export commenced in the early 1990's.
Core business is Frozen Pet-food Ingredient to USA, Canada, EU, & Thailand.
Representatives
Mr Allan Baggett
Mr Stephen Foote
Business Type
Pet-food /HC Food Ingredients
Business Category
Agriculture, Forestry, Fishing