Members Corner
Search for members by business name or business type. 
For non-limited data of our members section please login or become our member now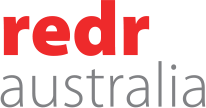 Address:

7TH Floor Wave Place Building,
55 Wireless Road,
Bangkok 10330, Thailand.

Company Profile
Who we are
RedR Australia is a leading humanitarian organisation who deploys professionals across the entire disaster cycle. We maintain a roster of skilled personnel to support community efforts in affecting disaster risk reduction, emergency preparedness, recovery and stabilisation activities in times of need. RedR Australia currently has a pool of over 700 professionals on our Standby Roster. This is an active Roster and our team of dedicated HR specialists provide professional development opportunities, via training and employment, throughout the year to ensure our members remain the best in their field. This allows us to mobilise within 72 hours if required.

Australia Assists
Australia Assists is a new, integrated deployable civilian capability that builds on the strengths of the Australian Civilian Corps (ACC) and the humanitarian response roster of RedR Australia. Collaboratively, RedR Australia and the Australian Department of Foreign Affairs and Trade (DFAT) have co-designed the new capability that will encompass the whole disaster cycle. Australia Assists will deliver more efficient deployment streams, reduce the number of service providers, deepen the pool of humanitarian experts, avoid duplication, produce greater
management and administrative efficiencies; and importantly, achieve one globally recognised brand. Australia Assists strengthens Australia's ability to deploy the right experts, to the right places at the right times to make the best possible impact whilst operating with principles of impartiality, neutrality, voluntary service and unity.

Partner with us
RedR Australia invites new partners to join us in our humanitarian work. We take great pride in developing long term partnerships across the global community. We enjoy working collaboratively and are always happy to discuss ways we can work with others to build humanitarian capacity worldwide. RedR Australia maintains flexible arrangements to provide in-kind support including deployee salary, living allowance, and other incidental costs during the assignment.

How we support you
Our Roster personnel are truly on "standby". All Roster members undertake an intensive recruitment and vetting process including mandatory training in humanitarian practices and security awareness. This ensures that upon selection, our personnel can mobilise at short notice.

Representatives
Alan Johnson
Business Type
non-government aid agencies