Members Corner
Search for members by business name or business type. 
For non-limited data of our members section please login or become our member now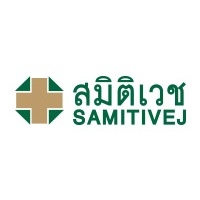 Name: Samitivej Hospital
Phone: +66 (0) 2 022 2222
Fax no: +66 (0) 2 391 1290
Website: www.samitivejhospitals.com
Email:
Address:

133 Sukhumvit Soi 49
Klongtan Nua, Vadhana,
Bangkok 10100
Company Profile
Founded in 1979, Samitivej Hospitals is one of the leading private hospital groups in Thailand. The main facility, Samitivej Sukhumvit Hospital located on Sukhumvit 49, is recognized as one of the leading private hospitals in Southeast Asia.

Since its inception the group has added four more hospitals namely, Samitivej Srinakarin on the east of Bangkok, Samitivej Sriracha on the southeast of Thailand, Samitivej Thonburi in Bangkok's Thonburi Province and in July 2003, opened Samitivej International Children's Hospital, the first of its kind in Thailand.

Samitivej Hospital has a long history of excellent care and innovation. In 1999, Samitivej was awarded the prestigious recognition as a Mother and Baby Friendly Hospital by WHO and UNICEF. The first to be awarded for hospital in Thailand. Other recognitions include the Prime Minister Award for the Most
Recognized Service in 2004, hospital accreditation from the Hospital Accreditation Board of Thailand and JCI since 2007.
Representatives
Head of International Marketing: Mr. Nicolas Leloup

International Marketing Manager: Ms. Porntip Utsahaphan
Business Type
Health-care Services
Business Category
Health Care and Social Assistance