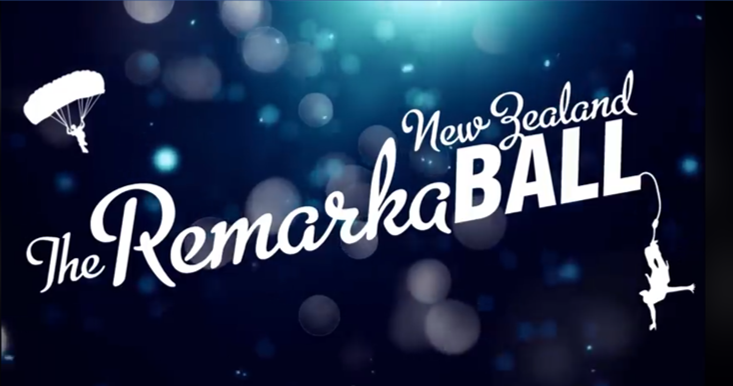 The New Zealand Society Thailand and The New Zealand -Thai Chamber of Commerce,in association with The Beaumont Partnership Foundation invite you to Adventure Capital of the World, Queenstown


New Zealand The RemarkaBALL


We are excited to announce that Bangkok's #1 Ball is back! Ticket sales will open in just over a week.
To streamline the booking process, the ticketing system will require your name, email address, contact phone number.
Meal choices (Lamb, Fish or Vegetarian) will be required at the time of booking, so please check with your friends before making a booking.
We look forward to sharing with you remarkable night of Kiwi wine, food, entertainment and hospitality.


NZTCC Preferential Ticket Purchase 
As a paid up member f NZTCC you are entitled to purchase tickets in advance of the general public. The preferential purchase times is between 10 am on Wednesday 5th December to 5 pm on Friday 7th December 2018. Tickets go on sale to the general public  on 8th December 2018, FYI, tickets sold out in 3 minutes last year.

Event details:
Date : Saturday 2 March 2019 
Time : 6:00 p.m. onward
Venue : Amari Watergate, Bangkok
Ticket price : THB 4,200 (incl VAT)
 
To exercise your member privilege please email to director(at)nztcc.org

Conditions:
- Full Payment required by December 20th, 2018
- NZTCC membership fee must be paid up in full before December 5th, 2018 in order to make a booking.
- Meal choice must be pre-selected (Lamb, Fish or Vegetarian)
- A maximum of two (2) tickets per NZTCC membership 
Any NZTCC members who miss the opportunity to purchase tickets on 5th - 7th December 2018 may try to purchase tickets when they are offered to the general public on 8th December 2018 from 10:00 a.m. until sold out by visiting the following link: http://www.buytickets.at/nzball2019
If you are interested in becoming a Sponsorsor for the New Zealand Ball 2019 or have questions about renewal of your membership, please don't hesitate to contact us at