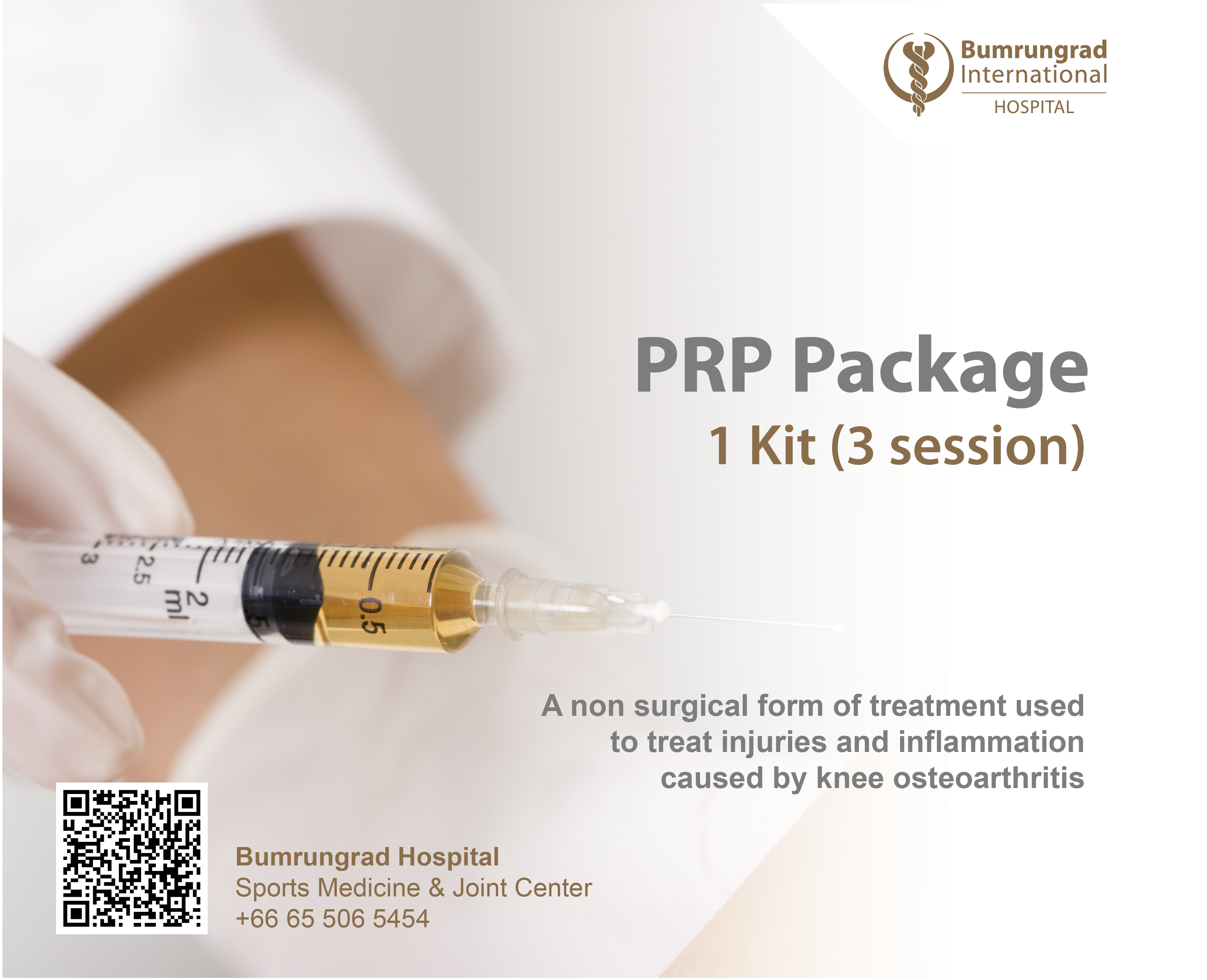 PRP Package 1 Kit (3 sessions)
March 3, 2023
Platelet rich plasma (PRP) injections are a non-surgical form of treatment used to treat injuries and inflammation caused by knee osteoarthritis, which can affect the tendons, muscles, soft tissue, and bones within the joint. Platelet rich plasma therapy combines the body's natural response to injury with the latest technology by taking a blood sample of the patient and extracting the platelets through a centrifugal process. Healthcare professionals then use a process of photoactivation on the concentrated substance before injecting it back into the injured area to help relieve pain and inflammation to accelerate the body's repair process.

How long does the treatment take to complete?
Normally, your doctor will administer 3 PRP injections, each one week apart, with each injection taking approximately 2 hours to complete. The effects of these injections can last anywhere between 6 months to 2 years, with repeat therapies possible where necessary.

PRP therapy is extremely safe due to the original substance being obtained from the patient's own body playing the key role in their recovery. However, the injections and treatment must only be undertaken by a professional in the field to ensure the best results.
For more information, please contact:
Sports Medicine & Joint Center
Bumrungrad International Clinic (BIC) Building , 20th floor
tel. +66 65 506 5454