Members Corner
Search for members by business name or business type. 
For non-limited data of our members section please login or become our member now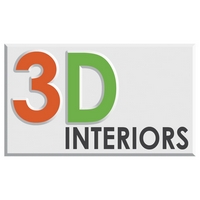 Name: 3D Interiors Co., Ltd.
Phone: +66 (0) 2 542 3131-2 / +66 (0) 2 542 4413
Fax no: +66 (0) 2 542 4411
Website: www.3dinteriors.co.th
Email:
Address:

73 Soi Naknivas 48
Naknivas Rd.
Ladprao, Ladprao
Bangkok 10230
Company Profile
3D Interiors is a main contractor in the interior fit out industry. Our company was established in May 2000, with a simple business goal in mind. "Provide a good service that meets the needs & expectations of both client & architect".

3D has a proven track record within the local building industry, because of a commitment and desire to complete every project to the best of our abilities.

Products or Services

Our core business is office fit out for international companies who are renovating, relocating or opening a new office in Thailand. We also undertake other types of interior works that are not limited to restaurants, hotel, exhibitions, embassy and domestic works.

3D continues to be managed daily by ourselves, the director/shareholders, complimented by good senior personnel and backed up by 200+ career trades people that include carpenters, joiners, plasterers, painters & spray painters.

Specialist building trade skills, 1,800+ square metres of joinery factory space and international methodology all equate to better overall control and quality.

3D has also differentiated itself from most local contractors by implementing international style Occupational Health & Safety with formal staff training.
Representatives
Director : Mr.David Watkinson
Business Type
Interior Fit-out Contracting Services
Business Category
Construction