Members Corner
Search for members by business name or business type. 
For non-limited data of our members section please login or become our member now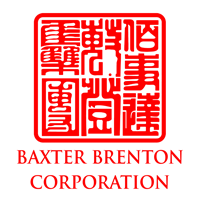 Name: BAXTER BRENTON CORPORATION
Phone: (+66) 02-2946757
Fax no: (+66) 02-294-6756
Website: www.thebaxterbrenton.com
Email:
Address:

Baxter Brenton Corporation Co., Ltd
697/15-20 Trokwadchannai, Bang Klo
Bang Kor Laem, Bangkok 10120 Thailand

Company Profile
Baxter Brenton Commercial Co., Ltd focuses on sourcing, merchandising, consolidating, exporting of premium high quality New Zealand products and brands to Asia. Corporate objectives are to carry out market and business developments for the represented products for distribution in South East and East Asian regions. The company operates under a one stop consolidated service for New Zealand companies wishing to distribute their products in the regions and for chains and stores in South East and East Asian regions looking for New Zealand products.
Representatives
Dr. Donn Pjongluck and Kunyapak Phuewittaya
Business Type
Distributor and Importer
Business Category
Dried Food