Members Corner
Search for members by business name or business type. 
For non-limited data of our members section please login or become our member now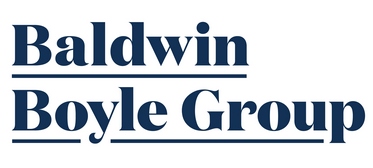 Name: Baldwin Boyle Group
Phone: +66 (0) 2230 2703-4
Fax no: +66 (0) 2231 4234
Website: www.baldwinboyle.com
Email:
Address:

Level 41, United Centre
323 Silom Road
Bangkok 10500
Company Profile
Established in 1981, Baldwin Boyle Group is one of Asia-Pacific's largest independently-owned public relations consultancies.

The Group employs senior practitioners in Thailand, Singapore, China, Australia and New Zealand offering clients first-class strategic communications counsel, an intimate level of understanding of local conditions, and the ability to tap into local networks in countries across the region.

BBG's Thailand office provides a full range of communications services including: media relations, issues management, investor relations, internal communications and culture change, event management, brand management, sponsorship, and crisis management.
Representatives
Mr. Daniel Riordan
Business Type
Public Relations, Investor Relations
Business Category
Professional, Scientific and Business Services