Members Corner
Search for members by business name or business type. 
For non-limited data of our members section please login or become our member now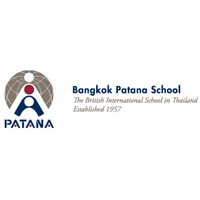 Name: Bangkok Patana School
Phone: +66 (0) 2785 2200
Fax no: +66 (0) 2785 2399
Website: www.patana.ac.th
Email:
Address:

643 La Salle Road (Sukhumvit 105), Bangna, Bangkok 10260, Thailand
Company Profile
Licence Holder: Bangkok Patana School Foundation

Bangkok Patana School was founded in 1957 to provide a British-type education
for the children of expatriates living in Bangkok. A non-profit making Foundation,
the school currently has an enrolment of some 2,200 students representing over
60 nationalities. Almost 2% of the students and several of the teaching staff,
including the Head of School, are New Zealanders.

Students range from 1 to 18+ years of age. They follow the English National
Curriculum and take IGCSE/GCSE examination at age 16 and the International
Baccalaureate/Patana Graduate Diploma at 18. The excellent results in external
examinations are published annually in the Student Achievement guide, available
online. The School is accredited by the Council of International Schools (CIS) and
the New England Council of Schools and Colleges (NEASC).

The superbly resourced 45-hectare campus in Bangna, in the south east of
Bangkok, includes state-of-the-art classrooms and IT facilities, two libraries, 15m,
25m & 50m swimming pools, an indoor sports centre, 12 tennis courts and three
full size games pitches. The School's Arts Centre houses technologically advanced
facilities for drama, music and art, including a 602-seat theatre, recording studio
and photography dark room. With a child-centered approach to learning
combined with outstanding teaching staff, the school is constantly striving to
meet its mission of fulfilling the potential of every single student.
Representatives
Head of School: Mr. Matthew G. Mills
Business Category
Educational Services