Members Corner
Search for members by business name or business type. 
For non-limited data of our members section please login or become our member now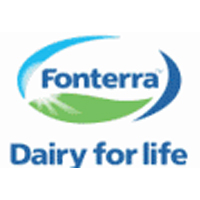 Name: Fonterra (Thailand) Ltd.
Phone: +66 (0) 2712 3222-6
Fax no: +66 (0) 2712 3229
Website: www.fonterra.com
Email:
Company Profile
Fonterra (Thailand) is a subsidiary of New Zealand based Fonterra Cooperative Group, New Zealand's largest company and the world's largest global supplier of dairy ingredients.

Fonterra (Thailand) has been operating in Thailand for many years, establishing clear market leadership and supplying dairy ingredients to our customers.

Fonterra (Thailand) markets supply commodity and specialty dairy ingredients to a range of food manufacturers and FMCG companies in Thailand. Dairy ingredients are principally sourced from New Zealand, however Fonterra (Thailand) has a significant portfolio of dairy ingredients from other origins such as Australia, Europe and the USA.
Representatives
Director/Country Manager: Mr. Kraiyot Vunthanadit
Business Type
Dairy Importer
Business Category
Agriculture, Forestry, Fishing