Members Corner
Search for members by business name or business type. 
For non-limited data of our members section please login or become our member now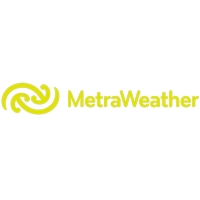 Name: MetraWeather (Thailand) Ltd
Phone: 026279115
Email:
Company Profile
MetraWeather, the international commercial brand of the Meteorological Service of New Zealand, is a global leader in providing innovative weather information services, contributing to the bottom line of business and the wellbeing of millions of people around the world. Operating as a commercially successful, international organisation with more than 290 employees in New Zealand, Australia, Asia and Europe.

In Thailand, MetraWeather has established its Asian operating hub, with a focus on customers in the Media, Marine, Oil and Gas sectors. Local customers include Channel 3, Channel 7, Now TV, The Royal Thai Navy, Shell, and Woodside. In addition MetraWeather are developing a set of online interactive weather properties for consumers, presented in both Thai and English.
Business Type
Commercial Weather Company
Business Category
Information