Members Corner
Search for members by business name or business type. 
For non-limited data of our members section please login or become our member now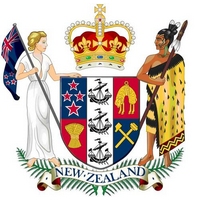 Name: New Zealand Embassy
Phone: +66 (0) 2254 2530
Fax no: +66 (0) 2253 9045
Website: www.nzembassy.com/thailand
Email:
Address:

14th Floor, M Thai Tower
All Seasons Place
87 Wireless Road
Bangkok 10330
Company Profile
The New Zealand Embassy's primary task is to develop the relationship between the New Zealand and Thailand by building productive contacts with political leaders, officials, business interests and media representatives. The Embassy facilitates access for New Zealand goods and services and promotes investment in New Zealand. The Embassy provides consular assistance to resident and visiting New Zealanders, including the issuance of emergency travel documents and providing notorial services.

Other roles include acting for New Zealand Government agencies under agreed arrangements, facilitating visits by New Zealand ministers and officials, assisting non-governmental contacts where these contribute to New Zealand's objectives, and arranging visits to New Zealand by official guests. The Embassy is also accredited to Cambodia, Laos and Myanmar.
Representatives
Ambassador: H.E. Mr. Ben King
Business Category
Government