Members Corner
Search for members by business name or business type. 
For non-limited data of our members section please login or become our member now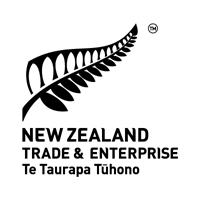 Name: New Zealand Trade & Enterprise
Phone: +66 (0) 251 7288
Fax no: +66 (0) 2256 0129
Website: www.nzte.govt.nz/
Email:
Address:

14th Floor, M. Thai Tower
All Seasons Place
87 Wireless Road
Bangkok 10330
Company Profile
Te Taurapa Tūhono | New Zealand Trade and Enterprise (NZTE) is the New Zealand government agency charged with helping New Zealand businesses to grow internationally.

We use our extensive knowledge and global networks to help exporters of all sizes make better decisions and connect to the right partners and investors.

We connect international businesses and investors with high-value growth opportunities in New Zealand. By supporting New Zealand businesses, we boost New Zealand's economy and reputation, and help to share what's special about New Zealand with the rest of the world.

Staff based in Thailand provide hands-on assistance to New Zealand companies looking to export to Thailand, Cambodia, Laos and Myanmar or to invest in the region. With a unique blend of government and business skills, we are able open doors to influential contacts in the public and private sectors.
Representatives
Mr. Ryan Freer, Trade Commissioner to Thailand, Myanmar, Cambodia and Lao PDR
Business Type
Trade Development, Investment Opportunities
Business Category
Government