Members Corner
Search for members by business name or business type. 
For non-limited data of our members section please login or become our member now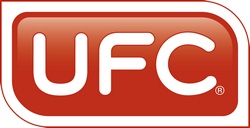 Name: Universal Food Public Co., Ltd.
Phone: +66 2 398 8555
Fax no: +66 2 398 8555
Website: www.ufc.co.th
Email:
Address:

60 Soi Bangna-Trad 25,
Bangna, Bangkok
10260
Company Profile
Universal Food Public Company Limited, or more commonly known as UFC, is one of Thailand's leading processor, manufacturer and distributor of processed fruits and vegetables, beverages and sauce and seasoning.

UFC was founded in October 1969, recognising Thailand as a key producer for a wide range of agriculture products for the world market. It is with this conviction that UFC made its decision to invest its business in fruits and vegetable development. The commitment in supplying the world with fruit and vegetable from Thailand also allowed UFC to contribute in creating a much-needed employment in the rural community.
Representatives
Mr Francis Foo
President/ Managing Director



Business Type
Manufacturer
Business Category
Food & Beverage,
Food - Canned Fruits, Canned Vegetables, Seasoning & Sauces
Beverage - 100% Coconut Water, 100% Fruit Juice, Canned Fruit Juice & Drink, Soy milk, Almond milk, Coconut milk, Canned Coffe