Members Corner
Search for members by business name or business type. 
For non-limited data of our members section please login or become our member now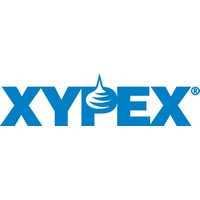 Name: Xypex Marketing Service (Thailand) Co. Ltd
Phone: +66 (0) 2321 7172-4
Fax no: +66 (0) 2721 6494
Website: www.xypex.co.th
Email:
Address:

11 Soi Pattanakarn 69, Sub Soi 1
Pattanakarn Road, Prawet
Bangkok 10250
Company Profile
In October 2005, XMS (Thailand) was incorporated to exclusively distribute all Xypex Waterproofing and Rawell Environmental products. Management personnel employed by XMS (Thailand) have in excess of 30 years experience in Asian business.

XMS (Thailand) employ skilled and experienced engineering, technical and application staff to ensure correct engineering and technical assessment of project works, competent application of products and successful completion of all works undertaken thereby ensuring guaranteed performance of the Xypex systems.

Additionally XMS (Thailand) has developed a growing reputation for successfully restoring buildings structural durability as well as remediating some of the Kingdoms most revered religious structures and remembrance sites.

Products or Services
Xypex products are available for restoring and protecting concrete durability as well as concrete waterproofing and repair. Xypex products can be applied to pre mix concrete as well as aged structures and for contour and surface restoration.

Unique Rawell pre hydrated bentonite products are also distributed for application in the growing environmental containment market as well as general waterproofing and can be placed directly over soil or concrete.
Business Type
Concrete Waterproofing/Repair
Business Category
Construction