Members Corner
Search for members by business name or business type. 
For non-limited data of our members section please login or become our member now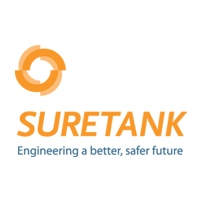 Name: Suretank Thailand
Phone: +66 (0) 33 658-210
Fax no: +66 (0) 33 658-209
Website: www.suretank.com
Email:
Address:

24/15 Moo. 6, Samnakthon,
Ban Chang, Rayong 21130, Thailand

Company Profile
Suretank's Thailand facility is a leading supplier of offshore cargo carrying units, offshore containers and chemical tanks for the offshore oil and gas industry in the Asia Pacific region.

All products are built in accordance with DNV 2.7-1 to 2.7-4, CSC, EN12079 and ISO1496-1 in a purpose built 35,000 sq Metre facility employing 300 people, located in Ban Chang, Rayong, Thailand, only one hour from Leamchabang.

As with all Suretank operations, the Thailand facility supplies custom built DNV certified chemical tanks, containers, workshops, cryogenic tanks, offshore baskets, offshore cabins, offshore workshops, helifuel tanks, acid tanks, tote tanks and many other products designed and engineered for the safe transport of goods of hazardous chemicals in offshore environments.

Safety is Suretank's number one priority and a team of qualified and experienced engineers ensure that all products are manufactured to the highest standards with local customer service support available at all times.

For more information about offshore chemical tanks in Thailand contact .
Business Type
Manufacturer of CCUs (Cargo Carrying Units) for the Offshore Oil and Gas Industry
Business Category
Manufacturing