CATCH OF CANADA – CANCHAM ANNUAL SEAFOOD EXTRAVAGANZA
AUGUST 29 @ 6:30 PM

 - 

9:00 PM

฿1500 - ฿2000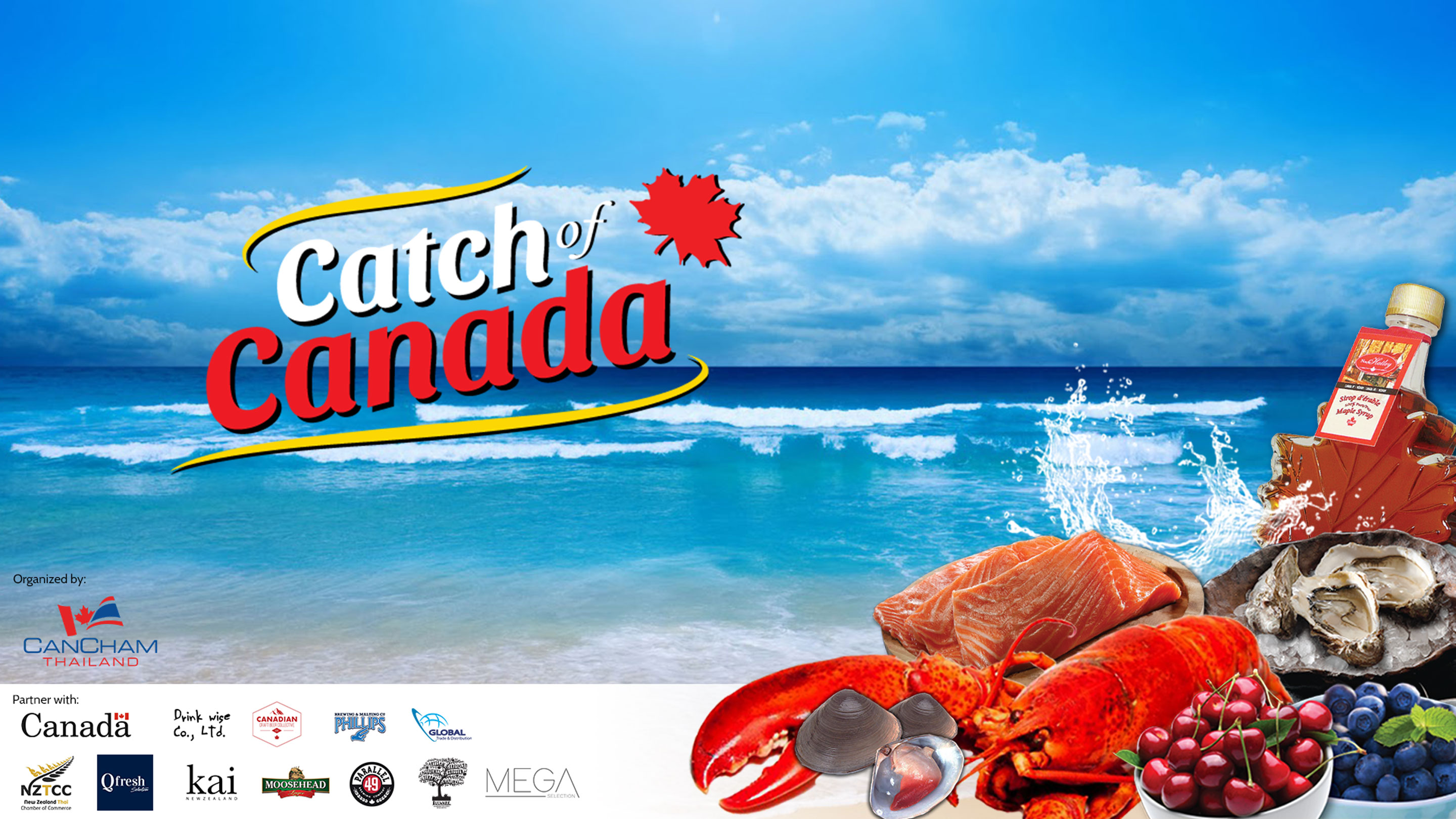 With its long coastlines and pristine water, Canada is the perfect place to find a diverse variety of delicious seafood, and CanCham Thailand's CANUCK CONNECTIONS: CATCH OF CANADA event is the perfect place to sample some of these delicious eats!
Catch of Canada is a Canadian food Tasting event, featuring rich and buttery Canadian lobster, Surf Clams, Pacific Oysters, Atlantic Salmon and Mackerel.  Also featuring gourmet Canadian deserts – Canadian Blueberries, Cherries, Nanaimo bars, and Timbits.  Join CanCham Thailand on Wednesday, August 29 from 18:30 to 21:00 at KAI Restaurant as members of the Canadian community, friends, associates and all Thailand's seafood lovers feast on some of the greatest coastal catches.
EVENT DETAILS
Date: Wednesday, August 29, 2018
Time: 18:30 – 21:00
Venue: Kai Restaurant (MAP)
Dress Code: Smart Casual or Casual
Entry Fee:
THB 1,500 for CanCham and NZTCC members 
THB 2,000 for non-members
*Prices are inclusive of sumptuous food and two complimentary drinks.
Menu
TAKE A PEEK AT THE MENU BELOW TO SEE WHAT DELECTABLE EATS WE HAVE IN STORE