NZTCC Corporate Knight Networking Event
NZTCC offers you 'A Get-Out-Of-Jail-Free Card'

 
Be in quick as tickets are PRE-SALE ONLY & limited to 40 tickets! 
Even if such a card existed, you'd never want to have to use it. But if you want to learn more about the very real fight against corruption in Thailand, here's what we can do for you. 
Come to NZTCC's next event where we are privileged to host Dr. Sirilaksana Khoman, Chair of Economic Sector Corruption Prevention at Thailand's National Anti-Corruption Commission (NACC), who will share with us her thoughts and insights into fighting corruption in Thailand. Dr. Sirilaksana comes with a wealth of knowledge on this intriguing topic, which you can discuss while enjoying awesome food and drink in great company.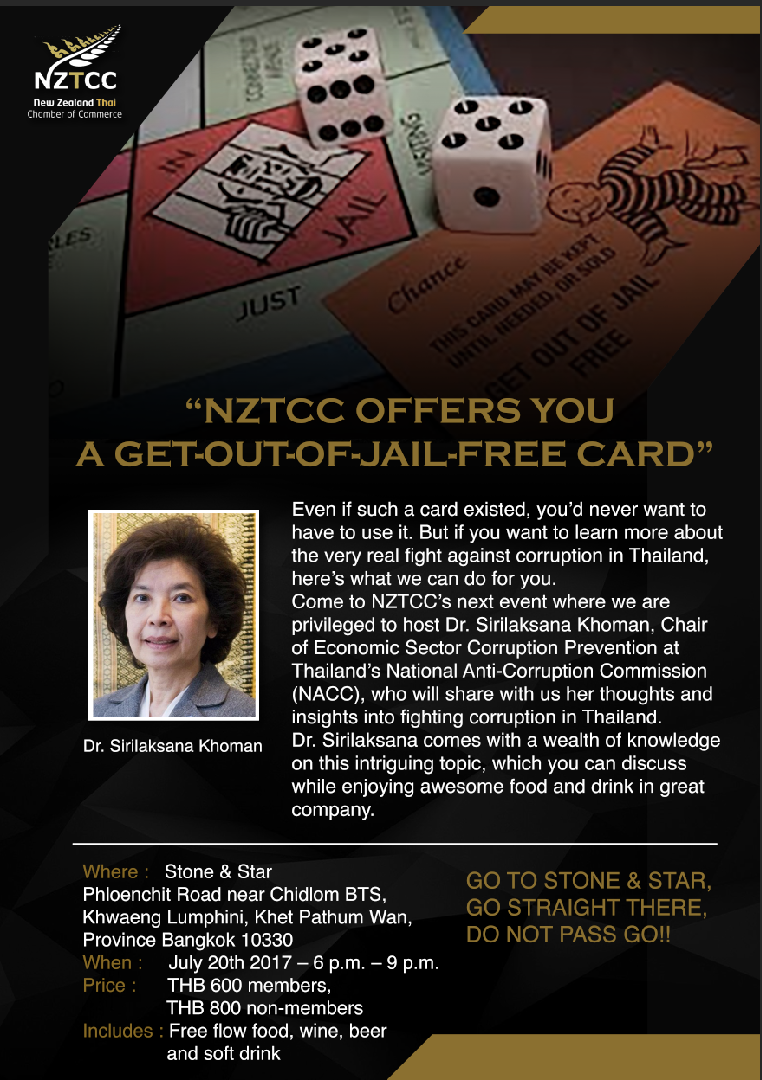 Venue :  Stone and Star, Chidlom alley
Date   :  Thursday 20th July 2017 
Time  :  6:00-9:00 p.m.
Ticket rate:
600 Baht for NZTCC members
800 Baht for non-members

NZTCC will provide free-flow wine & beer , cheeses and fine Canapé.