NZTCC & AUSTCHAM RUGBY EVENT 2018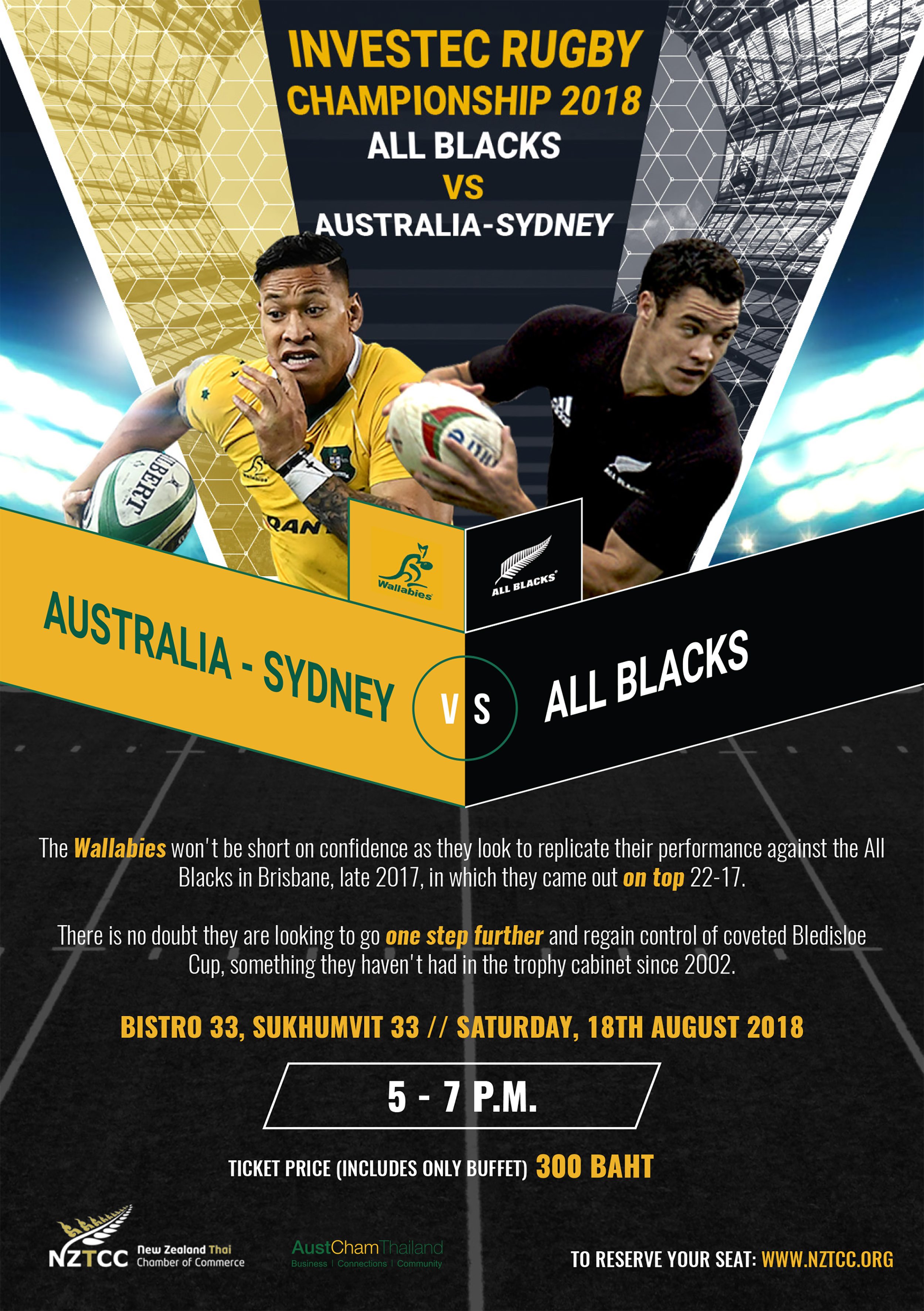 AUSTRALIA VS New Zealand
18 AUGUST 2018
INVESTEC RUGBY CHAMPIONSHIP 2018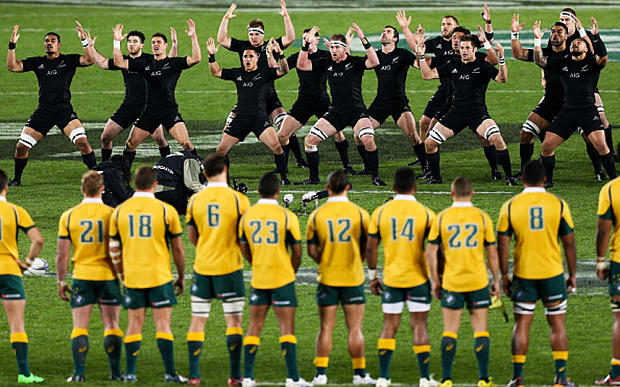 The opening Bledisloe Cup test of 2018 is set to take place in one of Australia's most iconic cities. Sydney will play host to a weekend of entertaining Trans-Taman rugby and you could be there to take it all in.
The Wallabies won't be short on confidence as they look to replicate their performance against the All Blacks in Brisbane, late 2017, in which they came out on top 22-17. There is no doubt they are looking to go one step further and regain control of coveted Bledisloe Cup, something they haven't had in the trophy cabinet since 2002.
Join us for what promises to be a perfect excuse for a weekend away in beautiful Sydney. 
VENUE: BISTRO33, SOI SUKHUMVIT 33
DATE: SATURDAY, 18 August 2018
TIME: 5:00-7:00 pm
(Registration and Fine finger food starts 4:00 PM)
TICKET: MEMBER AND NON-MEMBER 300 BAHT
(includes only finger food, guests can enjoy the drinks with happy hour price)