How to Lead Transformation: Organization Readiness
June 27, 2023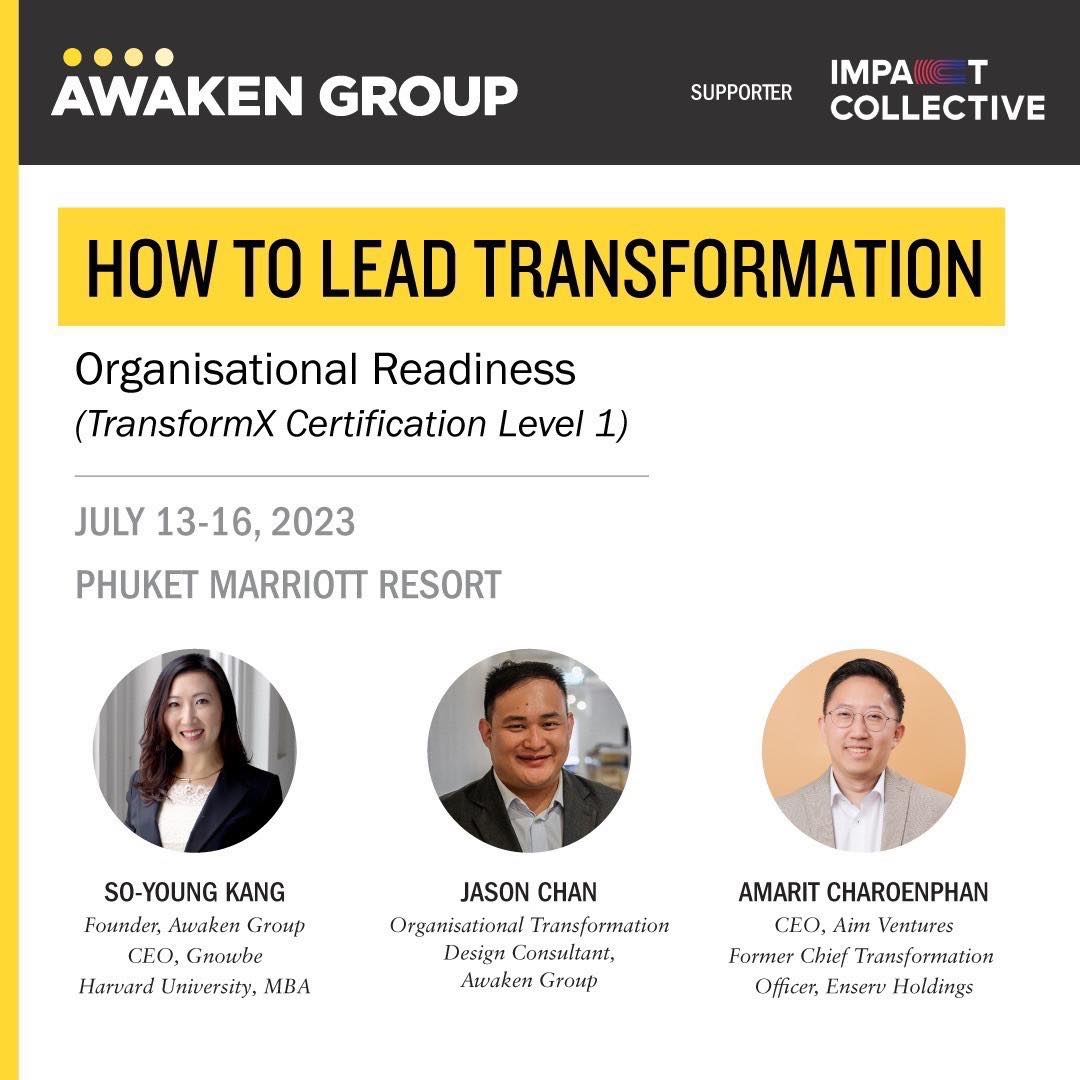 This is your chance to learn the best way to transform your organization. You have been invited to join "HOW TO LEAD TRANSFORMATION: ORGANIZATIONAL READINESS"!
Transformation Officers face a daunting task: leading their organisations through complex and challenging transformations while balancing competing priorities and stakeholder expectations. Despite best efforts, over 70% of transformations fail or fall short of expectations, leaving the organization and its leaders frustrated and uncertain.
How To Lead Transformation: Organisational Readiness (TransformX Certification Level 1) is a 3-day program from July 13th - 16th, 2023 designed for senior leaders, transformation officers, and leadership coaches who are interested to learn how to facilitate the Transformational Readiness Index (TRI™) at all levels of their organization. The venue locates at Marriott Phuket. In this workshop, participants will gain the ability to apply frameworks and tools to design organization-wide transformations.
1) Gain the ability to apply the Transformation Design (TD) framework to design an organization-wide transformation.
2) Analyse gaps in an organization's five key pillars of organizational transformation (leadership, purpose, story, capabilities, and environment), and propose interventions.
3) Become a certified trainer on the Transformational Readiness Index (TRI)
- Investment: SGD $3400 Regular Price (Inclusive of accommodation and meals at Marriott Phuket)